Why choose our services?
One-Stop Shop
The New York Website Designer offers a multitude of services to our clients. The idea is to provide a convenient and efficient service that covers all of your marketing needs.
Website Design
Whether you are an entrepreneur looking for a simple, affordable web design for your Start-Up, or a business professional seeking a cutting-edge website for your Fortune 500 company, we will work hand-in-hand with you to create the website of your dreams, all within your budget. Learn more…
Logo Design
We provide logos, graphic design & branding services. Our logo design process takes 2-4 weeks. It is a 5-step process. One-on-one attention.
(Click icon to read more)
Video Production
We are an award-winning New York based video production company. We provide clients with high-quality branded video content and production services.
(Click icon to read more)
Branding
Need help developing brand identity, voice and your target market audience? This package offers a collaborative brainstorm of marketing initiatives and strategic planning for your branding & identity.
Business Cards
Bring your brand to life with unique premium business cards and be confident that you're always making a remarkable first impression.
#1
Search Engine Optimization
We're the only freelance company ranked on the first page of Google for keywords like "New York Website Designer". Why? We're really good at SEO. Learn more…
WE HAVE NOT SPENT ONE PENNY ON ADVERTISING TO THIS DAY! GLOWING REVIEWS & WORD-OF-MOUTH REFERRALS HAVE LED TO OUR UNMATCHED SUCCESS!
CLIENTS FEATURED IN THE PRESS
DOLLARS SPENT ON ADVERTISING
FEATURED IN THE PRESS
THE NEW YORK WEBSITE DESIGNER AND OUR CLIENTS ARE FREQUENTLY FEATURED IN THE PRESS!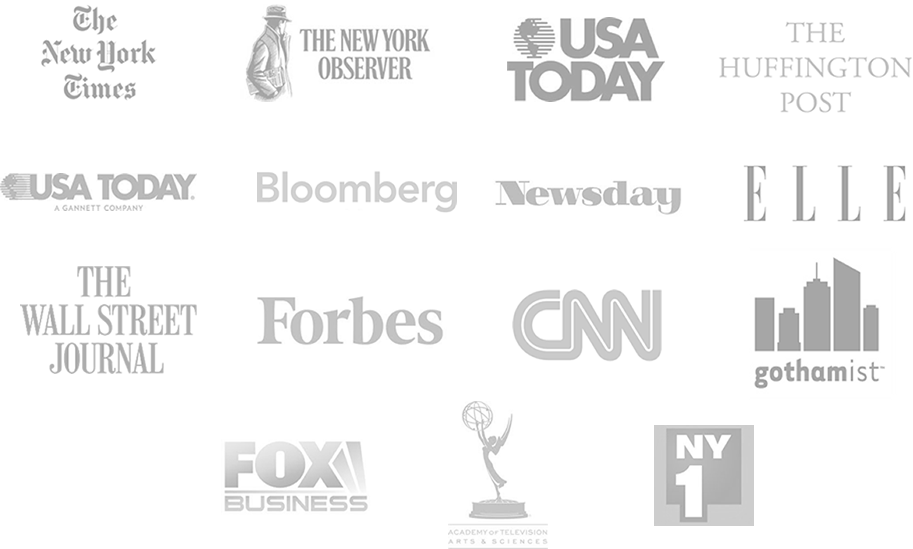 What Our Clients Say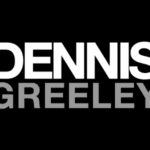 "I work in advertising. Finding someone to help me put together a portfolio site seems like it would be easy, but it just isn't. Andrea made the entire process simple and easy for me. Overall, I highly recommend her to help you finally get that site done that you know you need."
Dennis Greeley
, Creative Director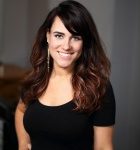 "Andrea is amazing!! She is nice and easy to work with. She was referred by a friend and helped overhaul two of my businesses websites, and we couldn't be happier. She has a great sense of style and is very creative. We were blown away at her first attempt at our site and she makes changes very quickly. I also had my IT guy look at her other work and he could tell on the back end she knows exactly what she's doing. Also, we are in Virginia, and she completed the entire project easily over phone and email."
Melanie St. Clair
, Award-Winning Salon Owner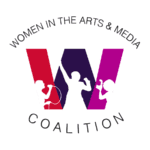 "Andrea was our first choice after a long search to revamp the logo and website for the Women in the Arts & Media Coalition. That meant that she was dealing with having an entire board approve of decisions, and she handled it all with grace and flexibility. She and I worked together every step of the way, and she was always a joy to work with, prompt, thorough, and additionally has a terrific understanding of the more subtle workings of the web. You can see the terrific results at www.wamcoalition.org. I was so pleased with the process and product of working with Andrea, that I'm having her do the same for my own website in the near future. I highly recommend Andrea, as does the whole board, all of whom are thrilled with the results."
Shellen Lubin
, Co-President of Women in the Arts & Media Coalition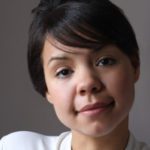 "Working with Andrea was an amazing and easy experience. I am a psychologist in the midst of building a private practice and wanted to begin advertising. Andrea was super helpful with suggestions about ways to attract clients and listened to what I was aiming for in terms of style. Subtlety is important in this field and so it was important to me, that was understood. I feel as though no matter what direction I wanted to head, that Andrea would be right there with me with great ideas and style. Her turn around is also amazing. She is on top of it!!!"
Dr. Stephanie Unwin-Kuruneri
, Licensed clinical psychologist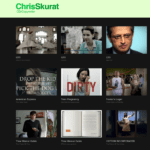 "A friend referred me to Andrea — and I'm glad he did. I needed to profile my work/portfolio online and I needed it right away. Andrea was able to jump right in and make it happen. She was able to accommodate a rush project. She understood my needs. She communicated clearly. She is collaborative. She responded quickly. Now, the site is up & running & it looks great. And just as importantly, she made it clear she is available for any refreshes I may need in the future. Recommended!"
Chris Skurat
, Creative Director/Copywriter, (Citi, American Express, IBM, Motorola and Time Warner)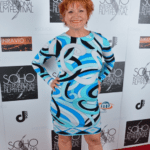 "There are too many reasons for choosing The New York Website Designer's services, but the most salient being its founder, Andrea Bertola. Besides her inventive ingenuity to create a website Andrea's keen business acuity and ability to listen to a client's needs translate on the page! FIRST ONLINE WITH FRAN's logo design garnered numerous hits and inquiries (see for yourself ). The ordeal of processing information for a website is daunting, at best; however, Andrea's calm and enthusiastic approach made it a fun and pleasurable process. Always eager to give the very best Andrea follows up with each addition and/or revision. If you need a website design, then go no further: The New York Website Designer is the best deal!"
Frances McGarry
, FirstOnlinewithFran.com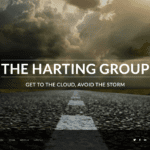 "Andrea was great to work with. This was my first time creating a website and she made it simple. I first received a simple and easy to follow check list of content needed for the site. Once the site was completed, I then received a video tutorial to make small changes on my own as needed. I would definitely refer Andrea, and will use her again to get my search engine optimization going."
Charles Harting
, The Harting Group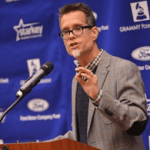 Wanted to add to Yelp that Andrea's work on revamping my website was terrific. She did more than I imagined could be done and did so with an amazing amount of patience with me! Thanks! You rock!
Rusty Rueff
, Chairman Emeritus of The GRAMMY Foundation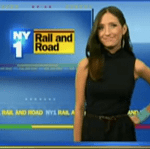 "She is talented, creative and most importantly, she listens to your needs and wants as a client. She took my vision — for both of my sites! — and brought them to life in an even better way than I ever could have imagined. I would whole-heartedly recommend you hire her for any of your web design/logo needs."
Jamie Shupak Stetler
, NY1 Traffic Anchor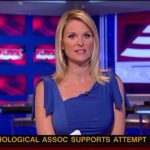 "Andrea has been my lifeline to sanity during these challenging days of launching a website. Andrea was patient, understanding and unflappable. I've put my career, reputation and life, really, into this venture — and Andrea is a huge reason I was able to stick with it. I recommend her with flying colors, balloons and pink/black/yellow highlights."
Juliet Huddy
, Former Anchor at FOX 5, Owner/Host at Blonde And Crossbones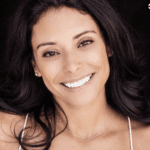 "Andrea was a blessing. When I was ready to give up on finding a designer that could do the tweaks that I needed she came through. I emailed her on a weekend and when she quickly responded I knew she was my person. She is a pleasure to work with and has a great creative eye. Most importantly she listened to my needs and gave me a super fair price which is hard to find these days. I will keep promoting her because good people are hard to find."
Trish Barillas
, Barillas Coaching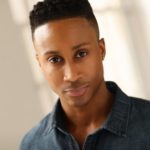 "I recently had a website designed by The New York Website Designer and I could not be happier with the work that was done. Andrea was attentive to every suggestion I had and created my website faster than I expected. She took the time to update me throughout the process and even provided me with a video tutorial to explain how I could update my website myself once she was finished. I would highly recommend The New York Website Designer to anyone looking for a professionally designed website!"
David Pegram
, Broadway Actor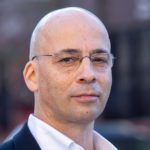 "Andrea is, simply put, the best. She helped me design and launch the website for my LLC. She is attentive, hands-on, a wonderful partner, and highly creative. But this is where she stands out: she is the Website Whisperer! She intuitively anticipated my design needs and the layout of my info in an extraordinary way; this, I believe, is because she truly listens to her clients (and I absolutely loved her logo design). No matter the scale of your project, you can do no better than working with The New York Website Designer."
Thomas Harford PhD
, Mind Revise Consulting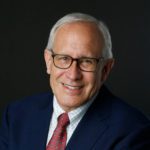 "I came to Andrea with a rush job.  She met every deadline and got my website up and running on schedule.  She took my fairly unformed design ideas and created a website that was exactly what I wanted. It was clear through out the process that she cared about quality and about making sure I was satisfied.  Her service was exceptional."
David E. McCraw
, Top newsroom lawyer for the New York Times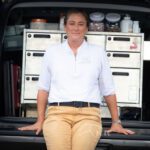 "Best web design company! The work is elegant, appealing and user friendly. I wouldn't hesitate to recommend this business to anyone looking to build or rehab a website."
Dr. Sarah Cohen
, Equity Performance Equine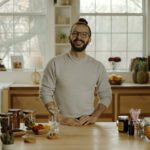 "I honestly can't state this enough. Andrea and Patrick created the website of my dreams. My company is new, and I had a lot of ideas on how it could be the most creative and invigorating, customer-facing platform. Andrea helped my vision come to life, and the team under Patrick's lead put together an immersive and larger-than-life site. It really is more than I could have ever imagined. I will only work with this group moving forward."
David Mor
, Founder, Head Bartender in Charge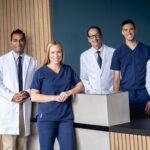 "When we started our search for a website company, The New York Website Designer, Andrea Bertola Shaw, simply stood out against the competition. We were looking for a modern website for our medical facility and were beyond impressed with Andrea's professionalism, creativity, and attention to detail. She listens attentively and executes accordingly, meeting deadlines and ensuring her clients needs are addressed. Her production team produced exceptional videos to add to the overall design and written content of the website. The final product exceeded our expectations and we would recommend Andrea without any reservations! Thank you for your talent!"
Sorin Medical
, Sorinmedicalny.com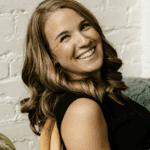 "Andrea was absolutely amazing to work with! I own a wedding planning business and needed to re-brand. She was always on time or early with deadlines (we launched my website almost a whole month early) and always so patient. She gave me several options when it came to logos and the general layout/flow of the website. I could not be any happier with the final product! HIRE ANDREA!"
Carly Albert
, Emerald Engagements