LOGO DESIGN
The Process
Our logo design process typically* takes 2-4 weeks from start to finish.
* Need it sooner? You can pay a $500 rush fee and complete the process within 5 days.
"A logo is not simply a trademark,
a design, a slogan or an easily remembered picture.
It is a studiously crafted personality profile of an individual, institution, corporation, product or service."
– Daniel Boorstin, Pulitzer Prize Winner
Since 2006, The New York Website Designer has been helping brands develop successful branding strategies, unparalleled creative advertising concepts, and innovative interactive marketing solutions.
Andrea Bertola Shaw is regularly featured in the press and asked to give her opinion as an in-demand expert in the industry. Most notably, she was interviewed by Advanced Photoshop Magazine for their 100th Issue. Her logo designs were featured on the cover page of the article. For this special feature they wanted to reach out to some of the biggest names in the creative world and Andrea was honored to be chosen as one of them.
Whether you are an entrepreneur looking for a logo design for your Startup, or a business professional seeking branding for your Fortune 500 company, We will work hand-in-hand with you to create a one-of-a-kind logo design that captures the essence of your brand.
The New York Website Designer's prestigious clients are frequently featured in media outlets like The New York Times, Forbes, The Wall Street Journal, Bloomberg, and CNN.  We have discovered the most innovative ways to attract attention and our designs make people respond. This experience can be yours – contact us today.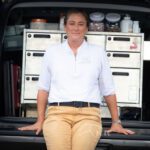 "Best web design company! The work is elegant, appealing and user friendly. I wouldn't hesitate to recommend this business to anyone looking to build or rehab a website."
Dr. Sarah Cohen
, Equity Performance Equine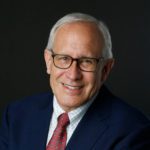 "I came to Andrea with a rush job.  She met every deadline and got my website up and running on schedule.  She took my fairly unformed design ideas and created a website that was exactly what I wanted. It was clear through out the process that she cared about quality and about making sure I was satisfied.  Her service was exceptional."
David E. McCraw
, Top newsroom lawyer for the New York Times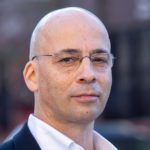 "Andrea is, simply put, the best. She helped me design and launch the website for my LLC. She is attentive, hands-on, a wonderful partner, and highly creative. But this is where she stands out: she is the Website Whisperer! She intuitively anticipated my design needs and the layout of my info in an extraordinary way; this, I believe, is because she truly listens to her clients (and I absolutely loved her logo design). No matter the scale of your project, you can do no better than working with The New York Website Designer."
Thomas Harford PhD
, Mind Revise Consulting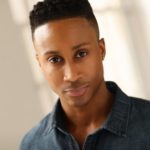 "I recently had a website designed by The New York Website Designer and I could not be happier with the work that was done. Andrea was attentive to every suggestion I had and created my website faster than I expected. She took the time to update me throughout the process and even provided me with a video tutorial to explain how I could update my website myself once she was finished. I would highly recommend The New York Website Designer to anyone looking for a professionally designed website!"
David Pegram
, Broadway Actor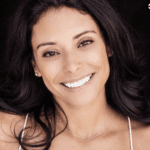 "Andrea was a blessing. When I was ready to give up on finding a designer that could do the tweaks that I needed she came through. I emailed her on a weekend and when she quickly responded I knew she was my person. She is a pleasure to work with and has a great creative eye. Most importantly she listened to my needs and gave me a super fair price which is hard to find these days. I will keep promoting her because good people are hard to find."
Trish Barillas
, Barillas Coaching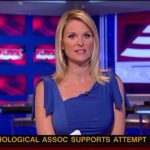 "Andrea has been my lifeline to sanity during these challenging days of launching a website. Andrea was patient, understanding and unflappable. I've put my career, reputation and life, really, into this venture — and Andrea is a huge reason I was able to stick with it. I recommend her with flying colors, balloons and pink/black/yellow highlights."
Juliet Huddy
, Former Anchor at FOX 5, Owner/Host at Blonde And Crossbones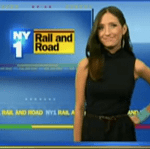 "She is talented, creative and most importantly, she listens to your needs and wants as a client. She took my vision — for both of my sites! — and brought them to life in an even better way than I ever could have imagined. I would whole-heartedly recommend you hire her for any of your web design/logo needs."
Jamie Shupak Stetler
, NY1 Traffic Anchor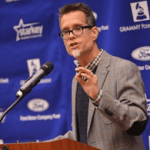 Wanted to add to Yelp that Andrea's work on revamping my website was terrific. She did more than I imagined could be done and did so with an amazing amount of patience with me! Thanks! You rock!
Rusty Rueff
, Chairman Emeritus of The GRAMMY Foundation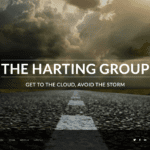 "Andrea was great to work with. This was my first time creating a website and she made it simple. I first received a simple and easy to follow check list of content needed for the site. Once the site was completed, I then received a video tutorial to make small changes on my own as needed. I would definitely refer Andrea, and will use her again to get my search engine optimization going."
Charles Harting
, The Harting Group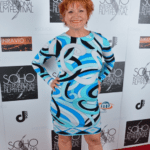 "There are too many reasons for choosing The New York Website Designer's services, but the most salient being its founder, Andrea Bertola. Besides her inventive ingenuity to create a website Andrea's keen business acuity and ability to listen to a client's needs translate on the page! FIRST ONLINE WITH FRAN's logo design garnered numerous hits and inquiries (see for yourself ). The ordeal of processing information for a website is daunting, at best; however, Andrea's calm and enthusiastic approach made it a fun and pleasurable process. Always eager to give the very best Andrea follows up with each addition and/or revision. If you need a website design, then go no further: The New York Website Designer is the best deal!"
Frances McGarry
, FirstOnlinewithFran.com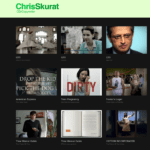 "A friend referred me to Andrea — and I'm glad he did. I needed to profile my work/portfolio online and I needed it right away. Andrea was able to jump right in and make it happen. She was able to accommodate a rush project. She understood my needs. She communicated clearly. She is collaborative. She responded quickly. Now, the site is up & running & it looks great. And just as importantly, she made it clear she is available for any refreshes I may need in the future. Recommended!"
Chris Skurat
, Creative Director/Copywriter, (Citi, American Express, IBM, Motorola and Time Warner)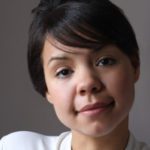 "Working with Andrea was an amazing and easy experience. I am a psychologist in the midst of building a private practice and wanted to begin advertising. Andrea was super helpful with suggestions about ways to attract clients and listened to what I was aiming for in terms of style. Subtlety is important in this field and so it was important to me, that was understood. I feel as though no matter what direction I wanted to head, that Andrea would be right there with me with great ideas and style. Her turn around is also amazing. She is on top of it!!!"
Dr. Stephanie Unwin-Kuruneri
, Licensed clinical psychologist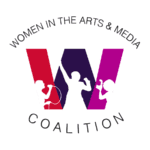 "Andrea was our first choice after a long search to revamp the logo and website for the Women in the Arts & Media Coalition. That meant that she was dealing with having an entire board approve of decisions, and she handled it all with grace and flexibility. She and I worked together every step of the way, and she was always a joy to work with, prompt, thorough, and additionally has a terrific understanding of the more subtle workings of the web. You can see the terrific results at www.wamcoalition.org. I was so pleased with the process and product of working with Andrea, that I'm having her do the same for my own website in the near future. I highly recommend Andrea, as does the whole board, all of whom are thrilled with the results."
Shellen Lubin
, Co-President of Women in the Arts & Media Coalition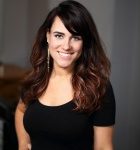 "Andrea is amazing!! She is nice and easy to work with. She was referred by a friend and helped overhaul two of my businesses websites, and we couldn't be happier. She has a great sense of style and is very creative. We were blown away at her first attempt at our site and she makes changes very quickly. I also had my IT guy look at her other work and he could tell on the back end she knows exactly what she's doing. Also, we are in Virginia, and she completed the entire project easily over phone and email."
Melanie St. Clair
, Award-Winning Salon Owner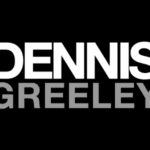 "I work in advertising. Finding someone to help me put together a portfolio site seems like it would be easy, but it just isn't. Andrea made the entire process simple and easy for me. Overall, I highly recommend her to help you finally get that site done that you know you need."
Dennis Greeley
, Creative Director