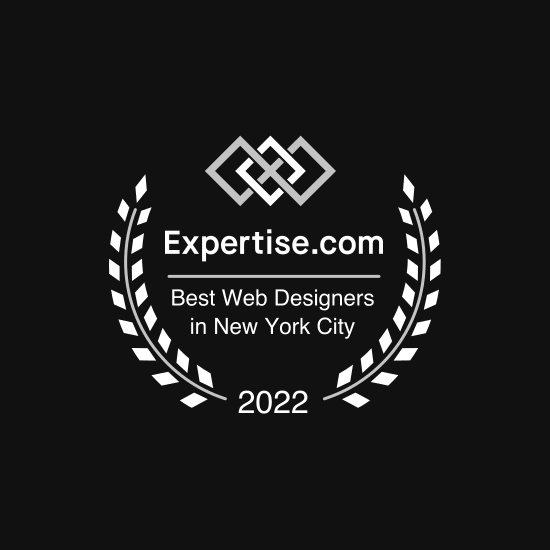 We were just awarded the "Best Web Designers in New York City – 2022" award! This is a big honor. Last year, we were nominated for Best Web Designer in Brooklyn. Looking for a New York Web Designer? You've come to the right place.
View the article here. See the excerpt below…
How We Score
We scored 75 Web Designers in New York City. Expertise.com finds and reviews the top service professionals in over 200 industries across the U.S. Each month, we research more than 60,000 businesses to help customers find the best-qualified professional for their needs. Our research process is always evolving to keep up with industry changes, so we're confident that when we say a provider is one of the best, it is.
Why These Web Designers?
Our goal is to connect people with the best local experts. We scored New York City Web Designers on more than 25 variables across five categories, and analyzed the results to give you a hand-picked list of the best."